Our people
are our most valuable asset
That is why we continuously invest in our employees' well-being, professional development and careers.
CNC turners/adjusters (several positions available)
Service technician with experience
Are you interested in one of our job openings? Please view the post and send us your CV.
No vacancies that match your profile? Send us your CV with cover letter to rh@lauener.ch
We will only respond to applications whose profile corresponds to our requirements. Thank you for your understanding!
Together we create a workplace based on trust and respect. These values – combined with our outstanding expertise and project synchronisation – are the basis for achieving the goals we share.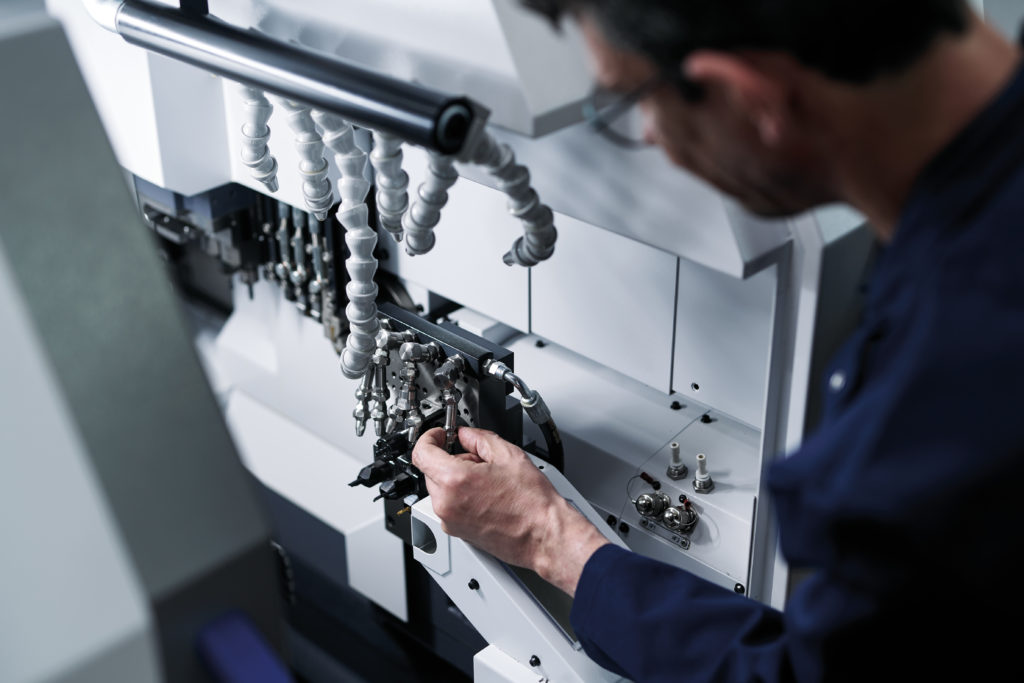 Actively involved in training institutions
We work closely with training institutions to ensure that vocational training meets the needs of our industry.
We are also active in various regional bodies, including the Association des fabricants de décolletage et de taillage (Association of Turning and Cutting Manufacturers, AFDT), Centre technique et de formation de l'industrie suisse du décolletage et du taillage (Technical and Training Centre for the Swiss Turning and Cutting Industry, CIP-Technology) and Centre neuchâtelois d'intégration professionnelle (Neuchâtel Vocational Integration Centre, CNIP).
Lauener SA is committed to professional development to ensure our cutting-edge expertise and skills are passed on to the next generation.
Every year we recruit apprentices and support them until they obtain their technical qualification (CFC or AFP). We provide training for the following roles:
These apprenticeships must form part of a work-study programme. Applicants must:
Please send your application to Mr Rosario Di Gerlando from 1 September to 30 November for training courses starting in August of the following year. If you have any questions, please call +41 (0)32 843 43 55 or contact our human resources department at rh@lauener.ch.